Lesson: 22
by Mary Ann Boysen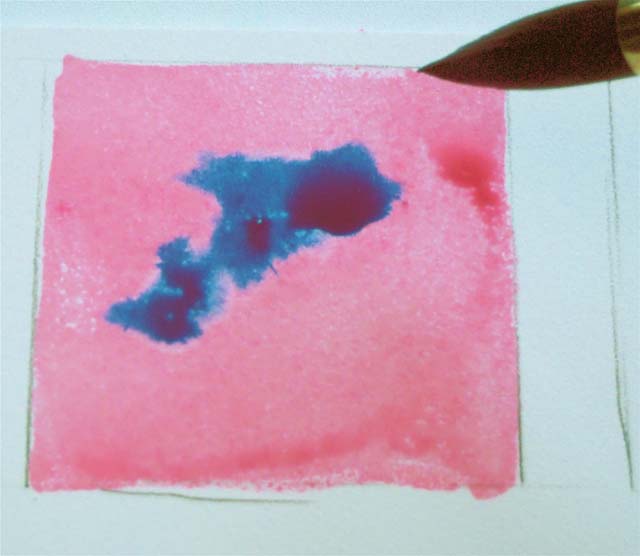 Wet in Wet Watercolor Technique - Applying color to a wet surface. Usually I wet the paper or surface (speaking of canvas or Claybord®) first, and while it is still wet, I apply the first color of the painting. Usually it is Quinacridone Gold (as it mixes with other colors beautifully).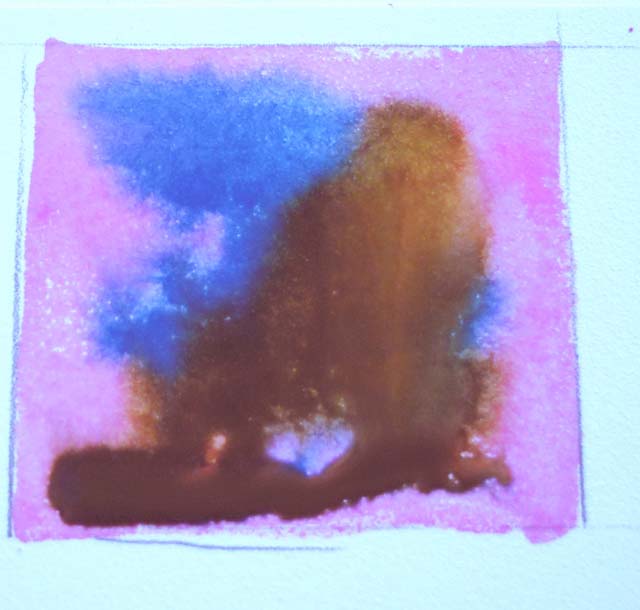 In this illustration I have used Opera first, then dropped in Cobalt Blue Hue, then Quinacridone Gold (in the second photo)(opposite from my normal approach...for no reason but to be different!)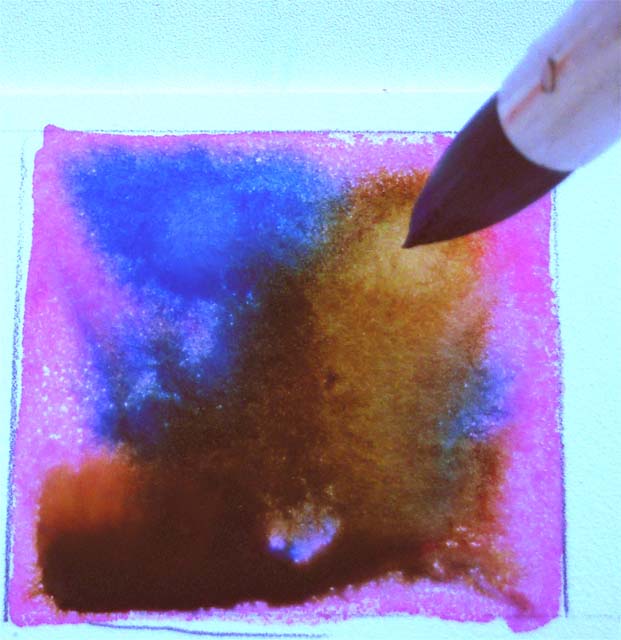 Now, these colors were all wet when I placed them on the page. Next I dropped extra water in the mix. When this dries there will be blooms on the surfacebecause of the extra water that I added.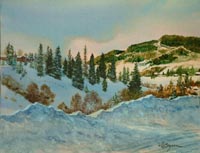 Here are some finished paintings in which I used the wet-in-wet technique for effect.
To give the look of the freshly plowed snow, I dropped water into the shadow washes, creating blooms for texture.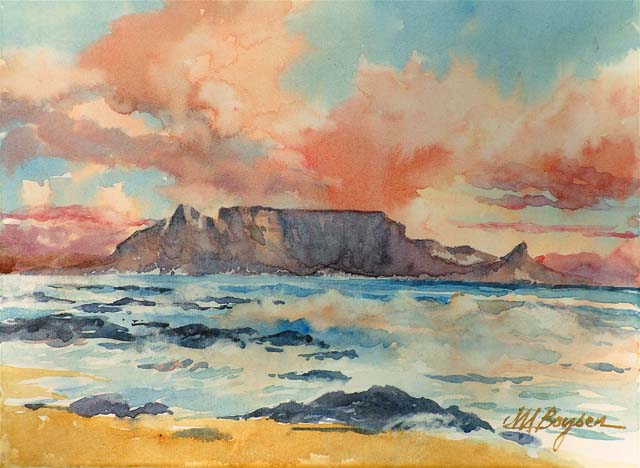 Here I dropped water into the clouds for the same effect. Clouds don't usually have hard edges except where they are in contrast to a brilliant blue sky, so I utilized the softness of clouds and created the volume with water.
Return to Watercolor Techniques
Related topics:
Spattering and Spraying techniques