Lesson 30

By Mary Ann Boysen

Watercolor Painting With Salt - I usually paint my salt on the page, as mentioned above, but there are other ways of applying it. I keep a small jar of salt on my desk that can be sealed against moisture. However, I use a damp brush when picking it up, so the sealed jar may be for naught!
If you want the salt to react greatly to the pigment, the paper and pigment must be very wet. You can see the large spots where the salt has pushed the pigment aside and soaked up the water.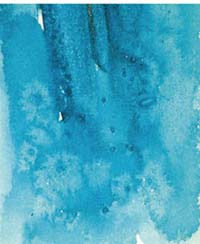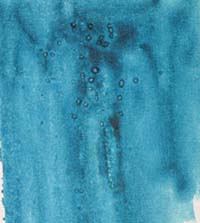 Here, the paper was not as wet, so the salt just left small dots on the paper. It did not react with the dampness as much. By knowing these things, you can choose in what situation you need more or less reaction to the pigment.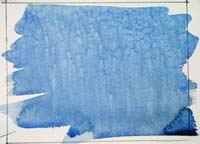 If you really want a spray of color (or the lack of), you can tilt the paper so that the reaction is not in circles but in a spray such as in this illustration:
The salt was sprinkled on the wet pigment. It almost resembles a snow storm.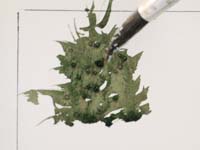 I actually use a brush to paint the salt on the page. This way I can control where the salt is applied rather than sprinkling it on the page. If you prefer to sprinkle it, you must cover any damp areas that you want to remain smooth and unaffected by texture.
Return to Watercolor Techniques
My E-Books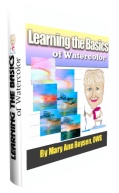 Learning the Basics of Watercolor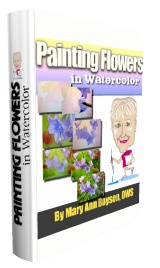 Painting Flowers in Watercolor